Join us Live on Facebook every Wednesday in April for Weasel Wednesday, presented in partnership with Kidspace Museum in Pasadena, California.
Once Upon a Weasel and Wild Wild Weasel co-creators Salvo, James, and Dave will read their books, share weasel crafts, teach you how to draw a weasel, explore wild animals, interview guests, and more! Join from the comfort of your home. Programs will be fun for kids as well as parents.
Can't watch live? No problem!
You can watch Weasel Wednesday videos soon after they stream live. You'll find them on the Facebook pages above.
Save 10% + FREE SHIPPING!
Use coupon code WEASELWEDNESDAY when you buy books
Kidspace at Home: A resource for parents and kids at home together
Looking for cool activities for your kids to do online or at home? Visit Kidspace At Home, a special collection of virtual learning and play resources for kids!
Weasel Wednesdays in April 2020 are co-presented with Kidspace Museum.
Get reminded about Weasel Wednesdays!
Like us on Facebook
The best way to get notified of our Weasel Wednesday live streams: Like World of the Weasel on Facebook! The videos will appear in your news feed. And while you're at it, Like Kidspace too! Make sure the "Like" buttons are clicked below.
Tell your friends about Weasel Wednesdays!
Know someone who would enjoy Weasel Wednesdays? Friends with kids at home looking for activities? Share this page with your friends! Use #WeaselWednesday on social media!
Submit Your Content (or ask us anything!)
Want to respond to what you've see on Weasel Wednesday? Have feedback about the show? Share your message with us here!
Terms for Submitting
To submit you must be over 18 years old. Parents or legal guardians must submit on behalf of minor children.
You give Spitball Studio LLC (publisher of World of the Weasel) permission to use your first name, your child's first name (if supplied), your city & state (if supplied), and any photos or videos submitted for promotional purposes.
See our full Terms & Conditions and Privacy Policy for more information. 
Check out this blog post about when football star Larry Fitzgerald read Once Upon a Weasel to kids in Arizona!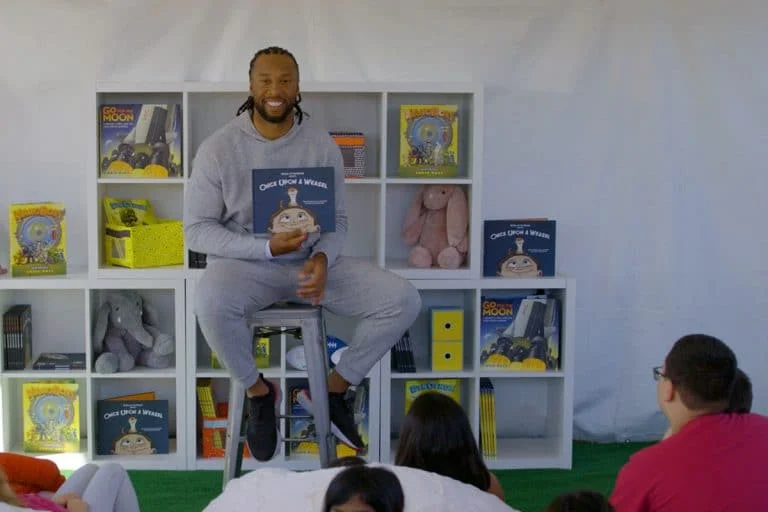 We're thrilled that Once Upon a Weasel was chosen as one of the children's books read by football superstar Larry Fitzgerald as part of a community event in the Phoenix area!
Read More »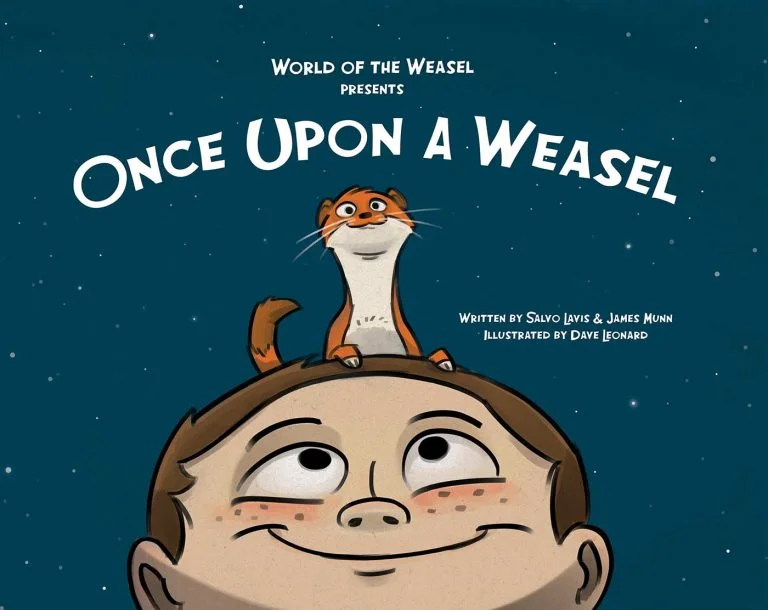 A boy's imagination runs wild when he adopts an unconventional pet that sparks his creativity and helps bring his space travel fantasies to life during a crazy field trip to the science museum.  (Learn More)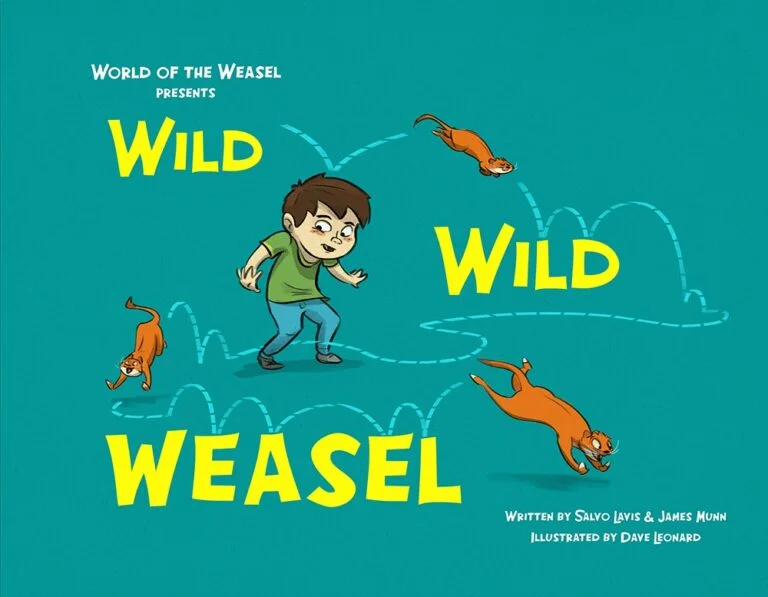 A boy decides to tame his unruly pet by taking him to obedience school, where he comes to appreciate the true nature of his wild, wild weasel—and himself.  (Learn More)