Thank you for your interest in World of the Weasel. If you have any questions about the materials below, or if you would like to request review copies of our books, please contact us using the form below.
Press Releases and Press Notes
Click to view / right-click to download
Book Page Samples
Download or embed page samples from our books. (Right click and "Save As" to get the full-resolution pictures.) Please use these on your website provided you notify us of your post and link to worldoftheweasel.com in your post. Thank you!
Pages from Once Upon a Weasel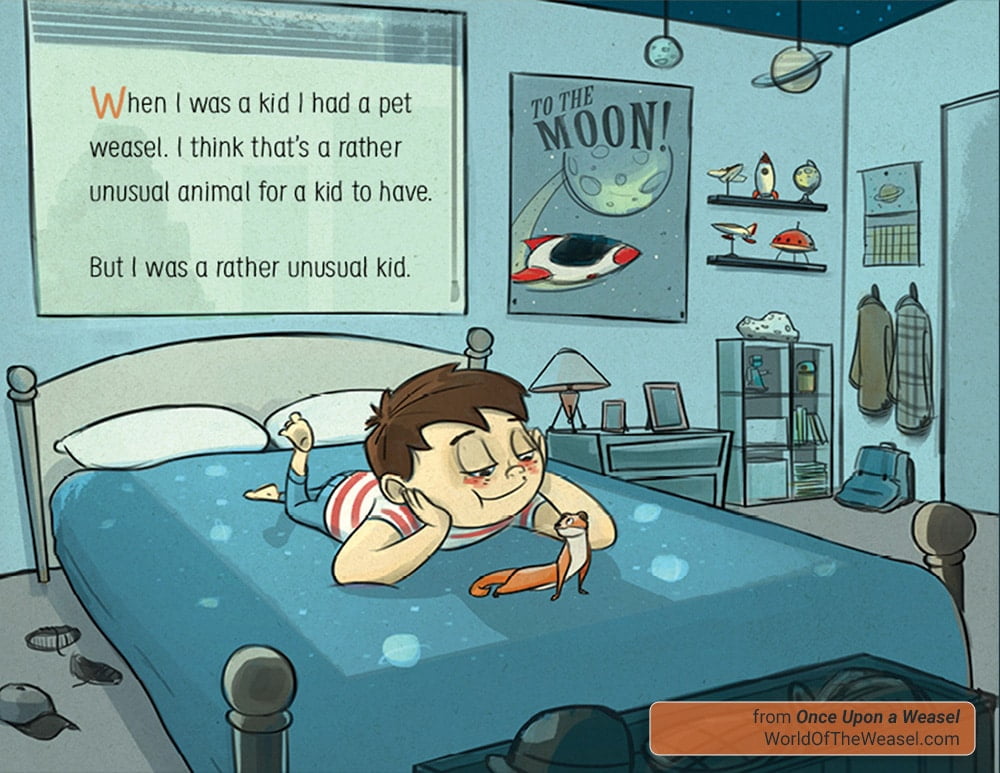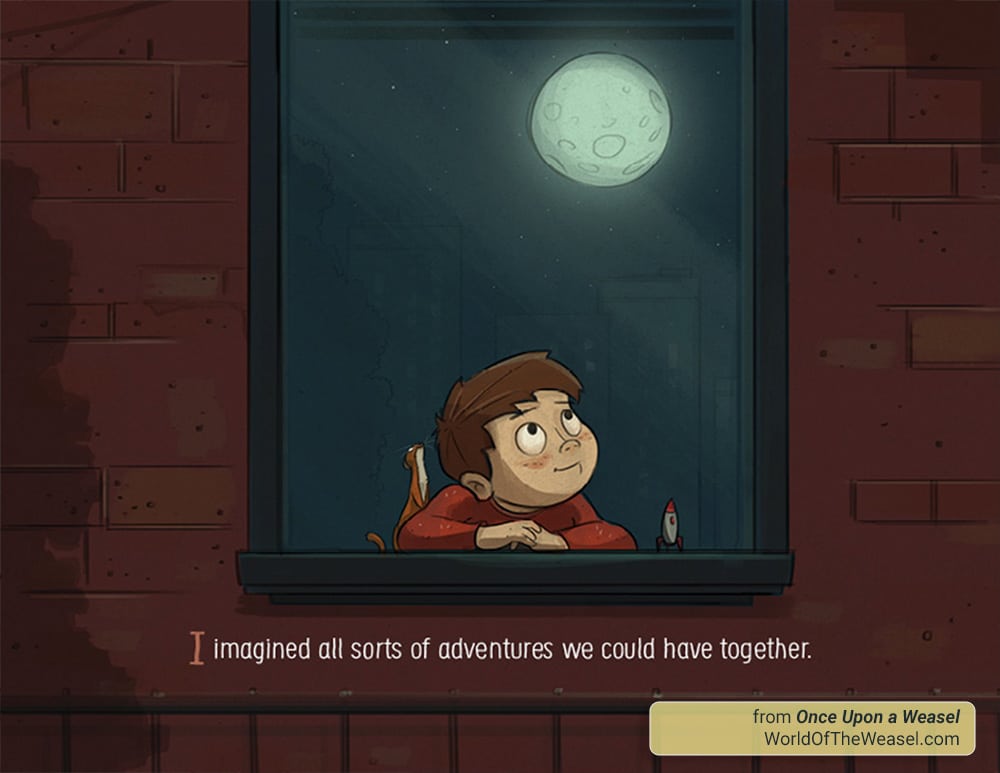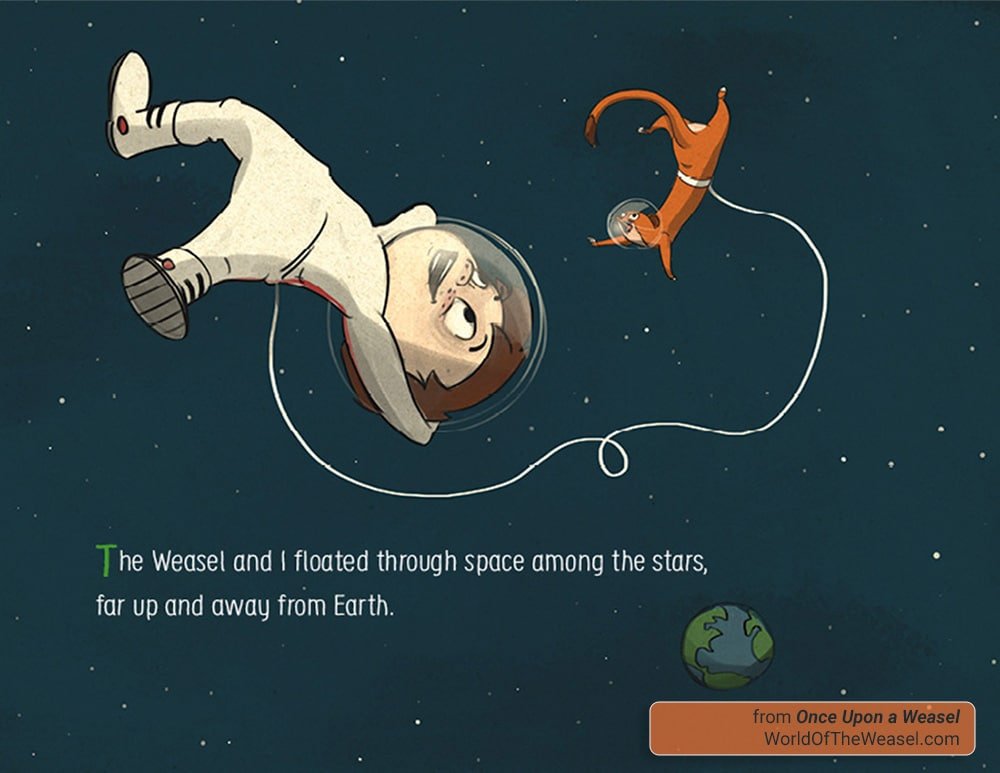 Press and Media Inquiries
For all press-related inquiries, please use the form below. We'll get back to you very quickly. Thank you for your interest!