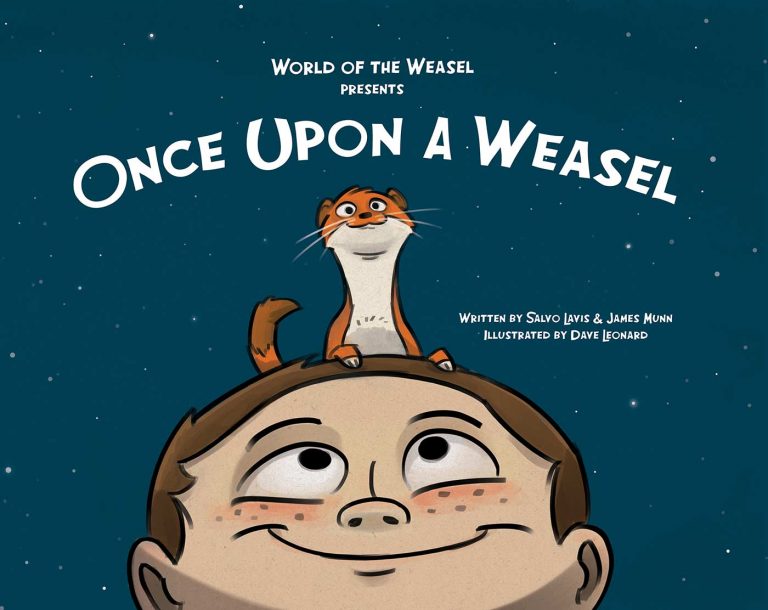 A boy's imagination runs wild when he adopts an unconventional pet that sparks his creativity and helps bring his space travel fantasies to life during a crazy field trip to the science museum.  (Learn More)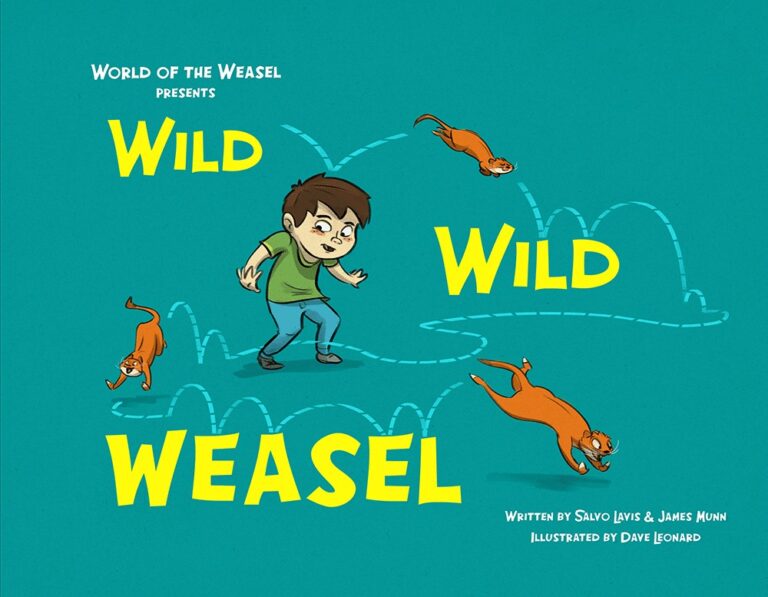 A boy decides to tame his unruly pet by taking him to obedience school, where he comes to appreciate the true nature of his wild, wild weasel—and himself.  (Learn More)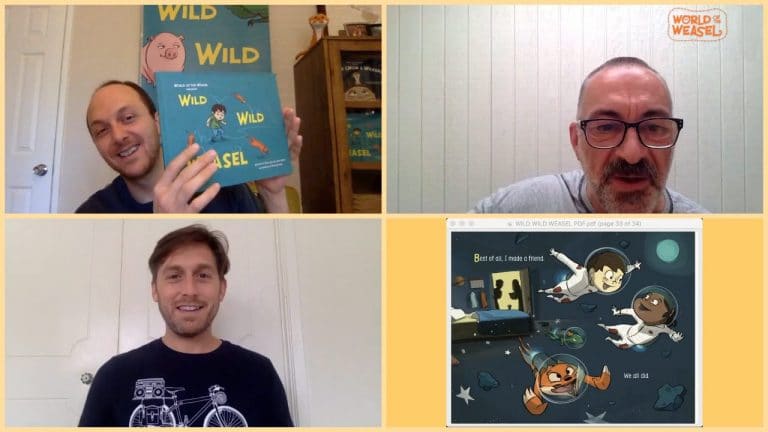 World of the Weasel picture book authors and illustrator are available for remote school and library visits in the fall of 2020!
Read More »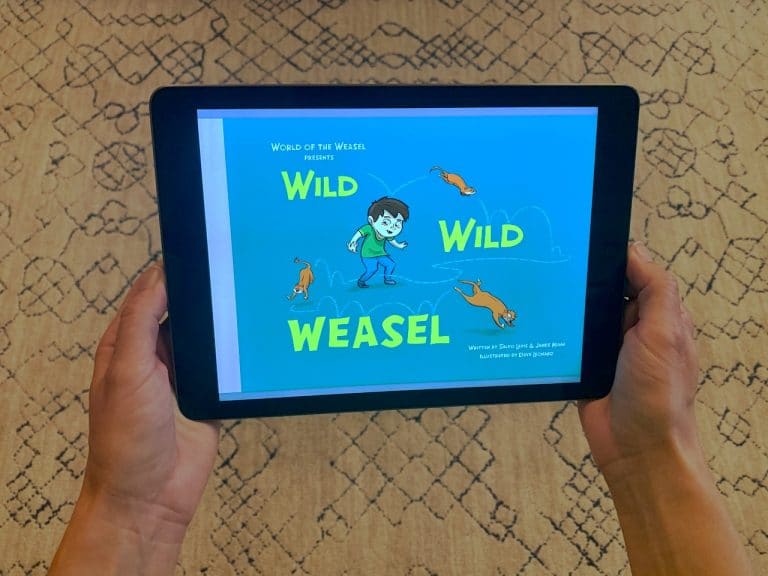 Our second children's picture book WILD WILD WEASEL is now available as an e-book.
Read More »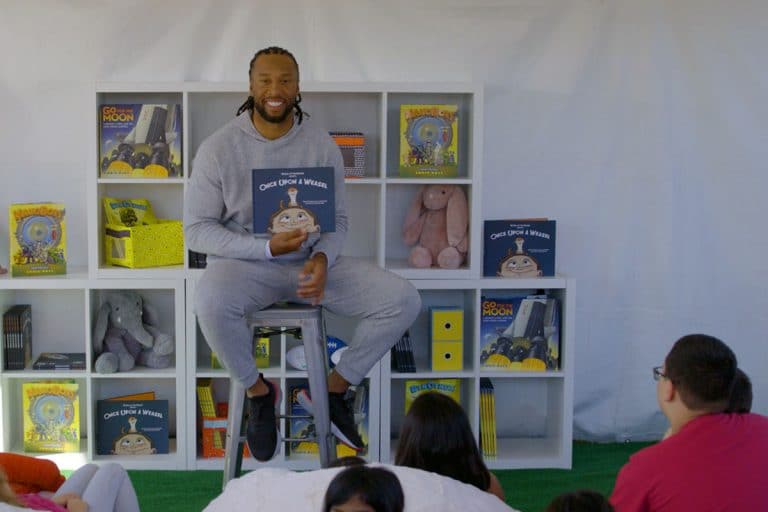 We're thrilled that Once Upon a Weasel was chosen as one of the children's books read by football superstar Larry Fitzgerald as part of a community event in the Phoenix area!
Read More »
Follow us on social media:
About World of the Weasel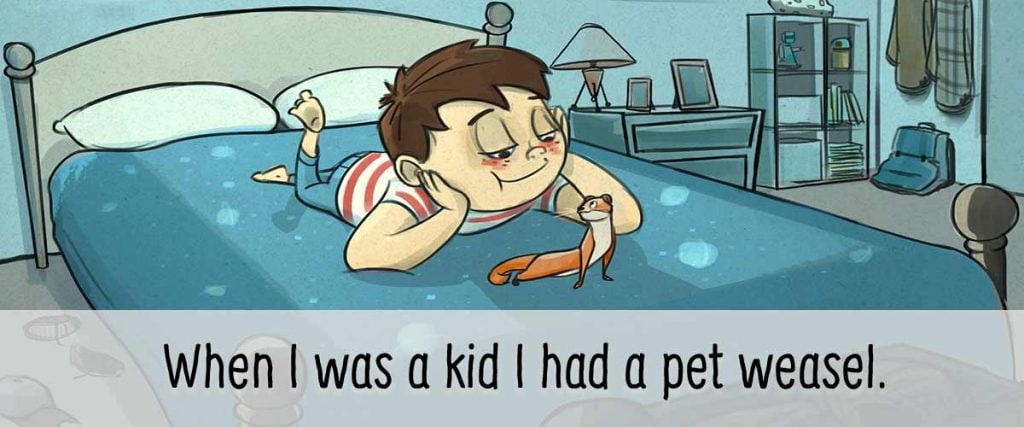 Thus begins the story of a misfit boy who buys a secret pet that sparks his imagination. Once Upon a Weasel is the first book in the World of the Weasel series from authors Salvo Lavis and James Munn and illustrator Dave Leonard. Wild Wild Weasel is the second book, which came out in 2018.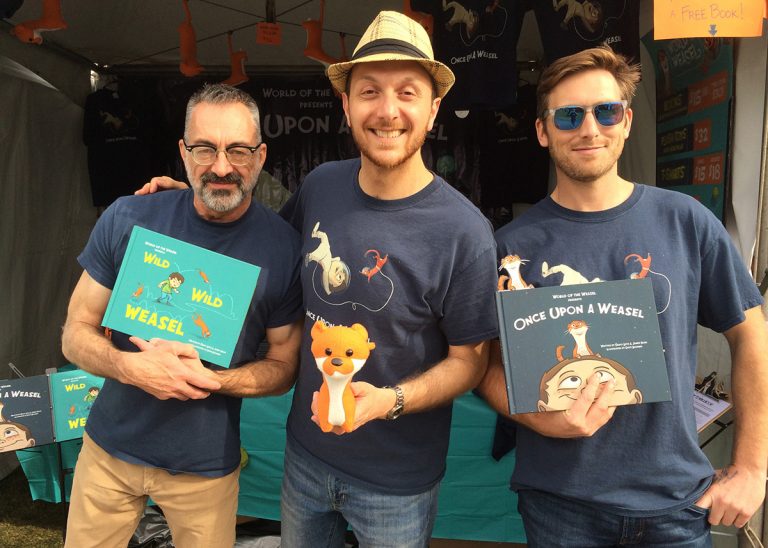 We're three friends who love classic cartoons and the way that folks young and old can enjoy them together. We hope to bring that same energy and excitement into our books!