Spitball Studio is proud that Once Upon a Weasel is now available as a hardcover picture book! It's the perfect book for children ages four and above and the adults who read to them.
Buy the hardcover book
32 Pages • Full Color • Printed in the U.S.A.
• FREE shipping
• Signed by the authors & illustrator
• Secure checkout with PayPal, Amazon Pay, or credit
• Better revenue share for the creators
Also Available:
Check out photos of the book
e-Book on Sale!
To celebrate the release of the hardcover of Once Upon a Weasel, we've put the e-Book version on sale at just $3.99—five dollars off normal price—from now through December 1, 2016.
(Read on Kindle Fire or Kindle Reading App)
Kickoff Events
Join us at one of these Once Upon a Weasel events in November: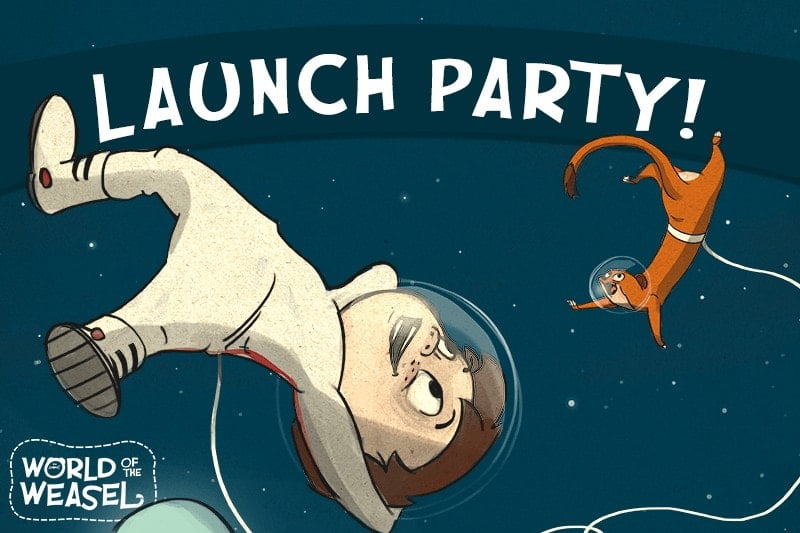 Los Angeles
Miracle Mile Toys & Games
Saturday, November 19th  •  2-4 p.m.
Free goodies + 10% off all toys & games!
More info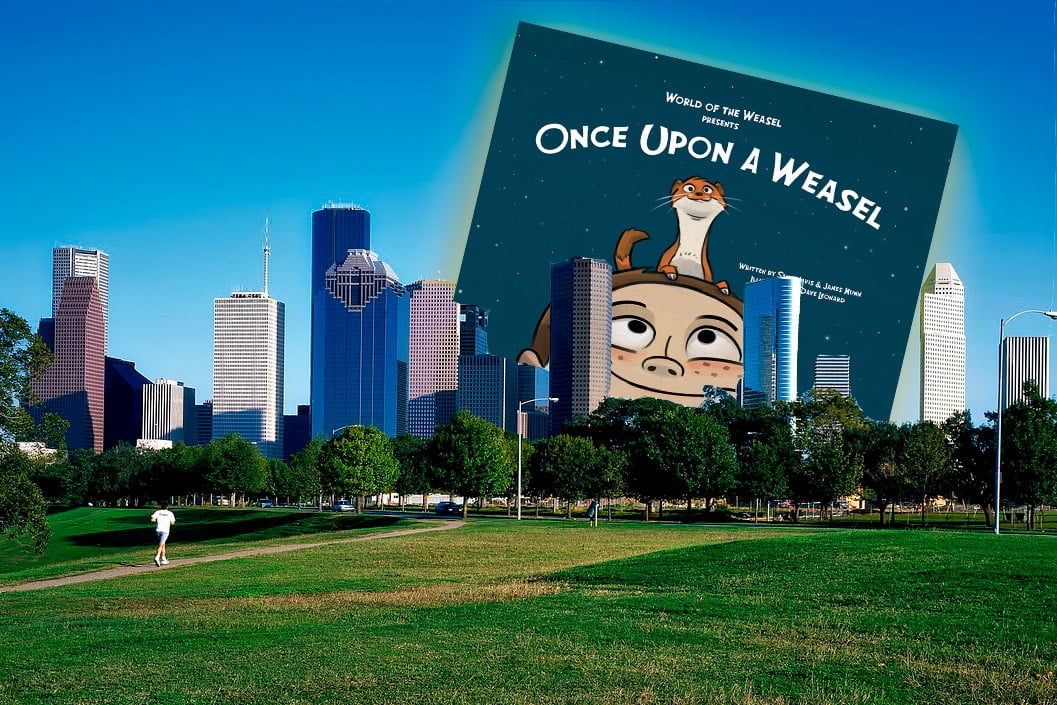 Houston
JCC Book Fair
Sunday, November 6th  •  10 a.m. – 12:00 noon
About Once Upon a Weasel
The story is a fanciful tale of a misfit boy who yearns to travel into outer space. On a whim, the boy buys a pet weasel who sparks his imagination and helps bring his space fantasies to life. Back on planet Earth, problems arise when the weasel escapes during a class field trip and turns an entire science museum upside down. In trouble with his parents, the boy must figure out how to make things right—and how to hold onto the pet he loves so much.
About the creators
Once Upon a Weasel is the first book in the World of the Weasel series from authors Salvo Lavis and James Munn and illustrator Dave Leonard. Read more about the team.
Follow World of the Weasel:
Get our email updates!
Receive occasional emails about book releases, offers, events, and fun info for kids and adults:
Thank you for subscribing.
Something went wrong.
We respect your privacy and will never spam you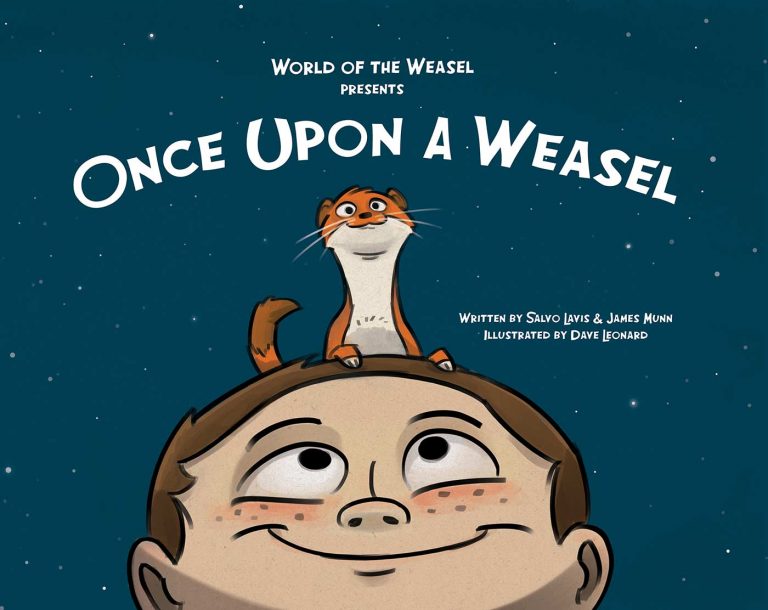 A boy's imagination runs wild when he adopts an unconventional pet that sparks his creativity and helps bring his space travel fantasies to life during a crazy field trip to the science museum.  (Learn More)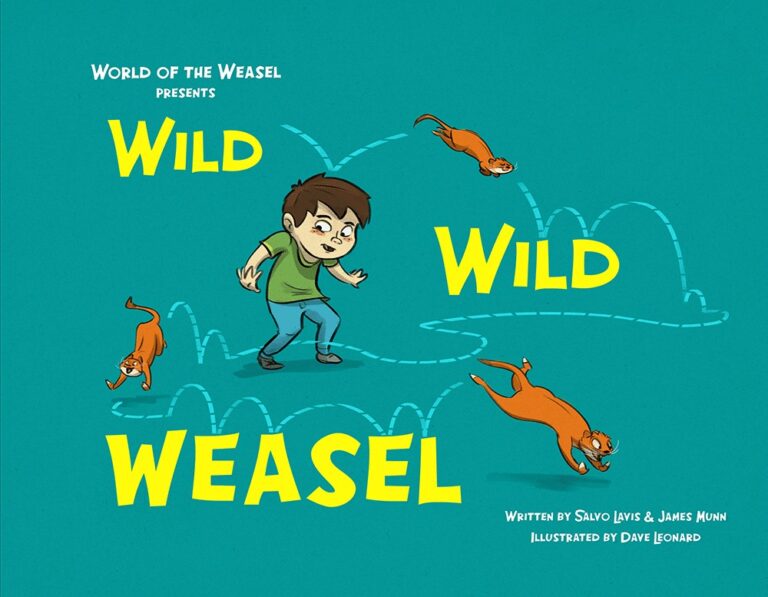 A boy decides to tame his unruly pet by taking him to obedience school, where he comes to appreciate the true nature of his wild, wild weasel—and himself.  (Learn More)