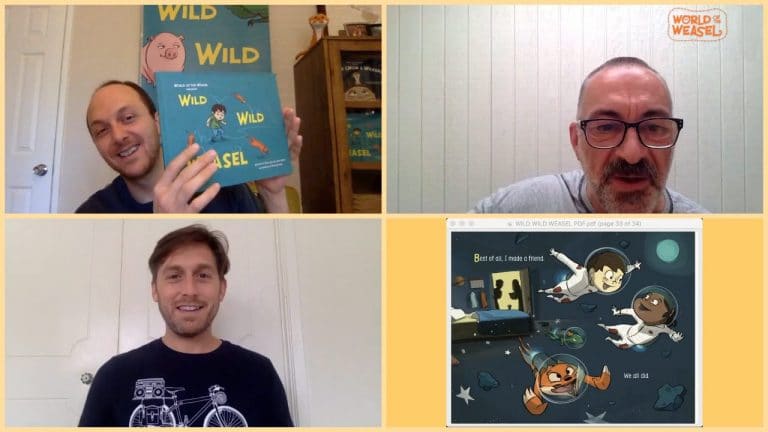 World of the Weasel picture book authors and illustrator are available for remote school and library visits in the fall of 2020!
Read More »
Salvo, James, and Dave—the creative team behind the World of the Weasel books—are located in the Los Angeles area. We frequently do readings and signings at a variety of locations including bookstores, schools, libraries, and book fairs. We always come with free coloring sheets, stickers, and balloons—perfect for kids in the target audience of 4-8.
Interested in having us come visit your store or school? Contact us using the form below.
Not in Southern California? No problem! We've traveled for events before, and we are open to Skype/Facetime events where possible.
Thank you for your interest!