Why make picture books starring a weasel?
Well, for one, "weasel" is a fun word. Weasel. Weasel!
Say it slowly; stretch it out. "WHEEEEEE-zzulllll!"
Okay, now say it three times fast.
Now say it with a German accent.
See? Fun.
Also, weasels are delightful to look at. Watch this Youtube clip of Ozzy the Weasel and dare to tell us you aren't entertained:
Finally,we wanted to pair the boy in our story with a pet that would be the complete opposite of him. A weasel, we thought, would be a good catalyst to shake up the boy's staid existence and trigger his adventurous side.
In Once Upon a Weasel, the boy buys this special pet who is as full of energy as the boy is regimented. In future books, the boy and weasel have some pretty amazing adventures together.
Update – November 2017
Wild Wild Weasel is coming! Get ready for World of the Weasel book two! Follow us and subscribe at the links below.
Already know what fun our books are? Share this with your friends!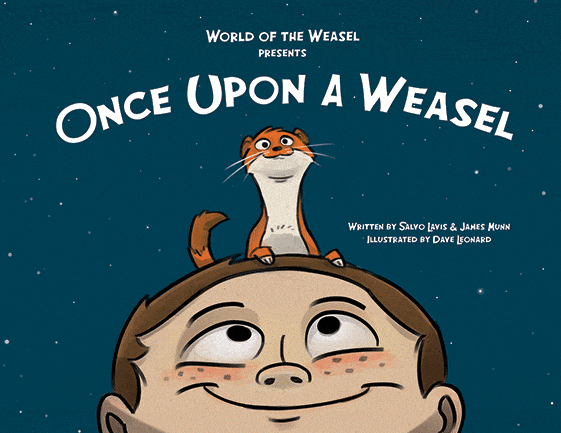 Get your copy of Once Upon a Weasel!
Available in hardcover and e-book.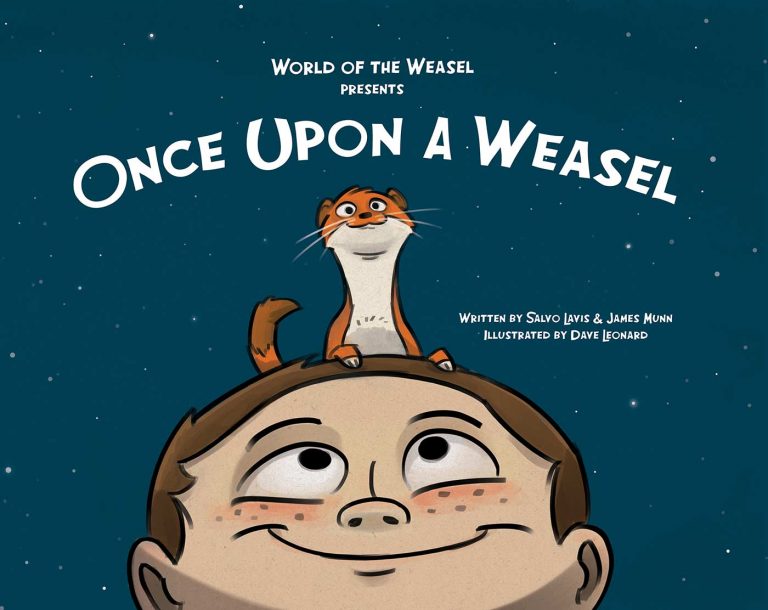 A boy's imagination runs wild when he adopts an unconventional pet that sparks his creativity and helps bring his space travel fantasies to life during a crazy field trip to the science museum.  (Learn More)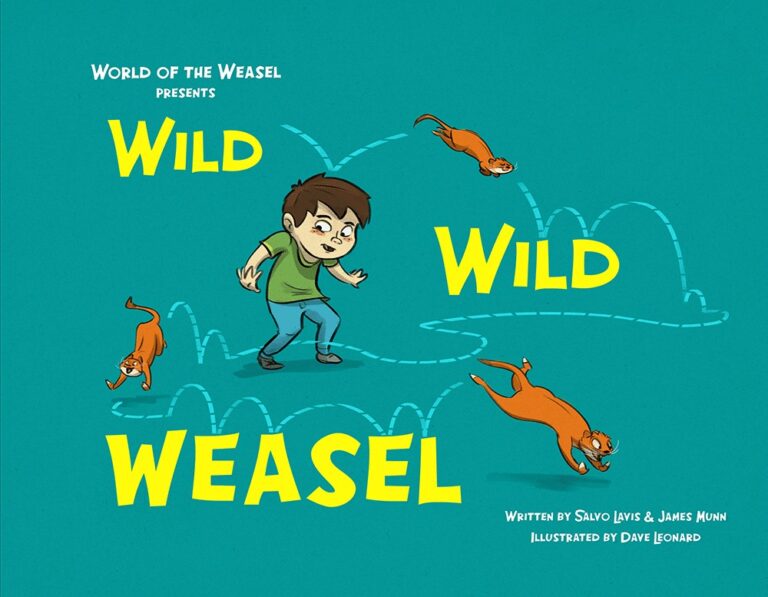 A boy decides to tame his unruly pet by taking him to obedience school, where he comes to appreciate the true nature of his wild, wild weasel—and himself.  (Learn More)