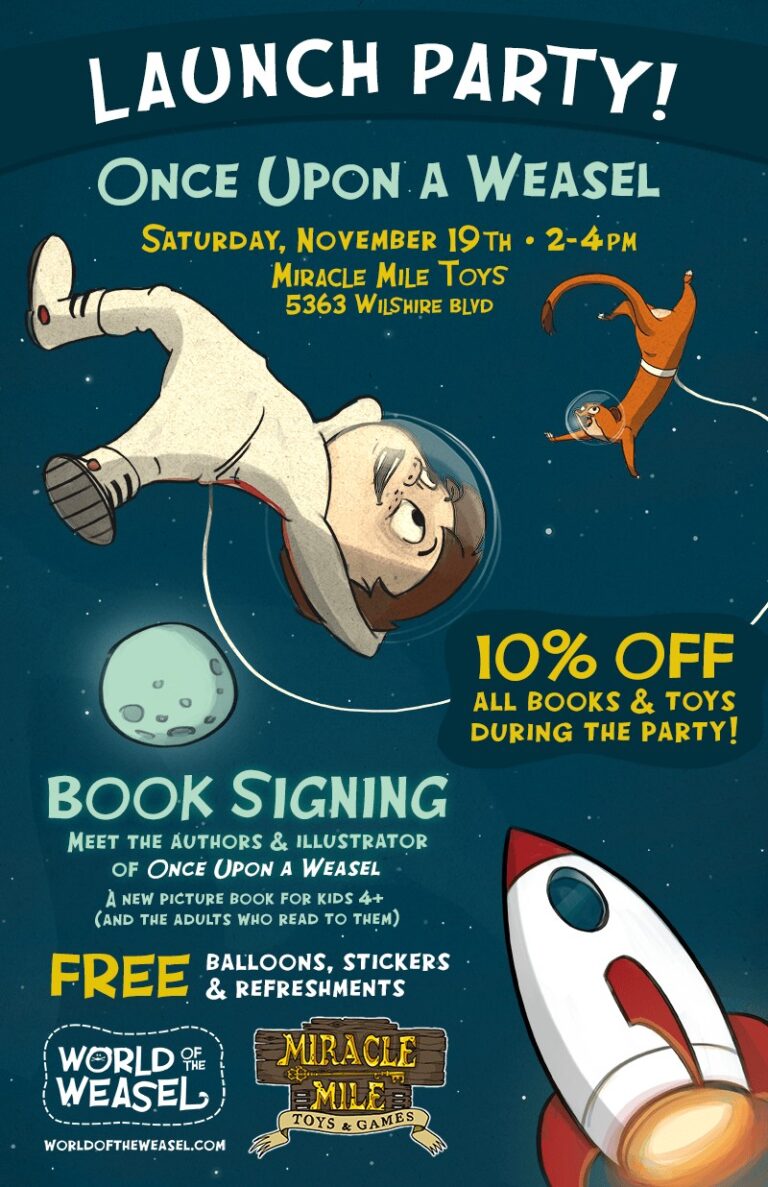 Join Once Upon a Weasel authors Salvo Lavis and James Munn and illustrator Dave Leonard at the wonderful Miracle Mile Toys & Games in Los Angeles for the official book launch party!
Saturday, November 19th
2-4 p.m.
Miracle Mile Toys
5363 Wilshire Boulevard
Los Angeles, CA 90036 (map)
The book as well as all merchandise at Miracle Mile Toys will be discounted 10% during the party. We'll have free stickers, balloon, and refreshments — fun for kids and adults! Come meet Salvo, James, and Dave, the authors and illustrator of Once Upon a Weasel.
Miracle Mile Toys is the first retailer in Los Angeles to carry Once Upon a Weasel. They also have a fantastic collection of toys for kids of all ages. The party will be great fun as well as an excellent opportunity to get a jump on holiday shopping at one of LA's best indie toy stores!
Post and share the launch party event on Facebook!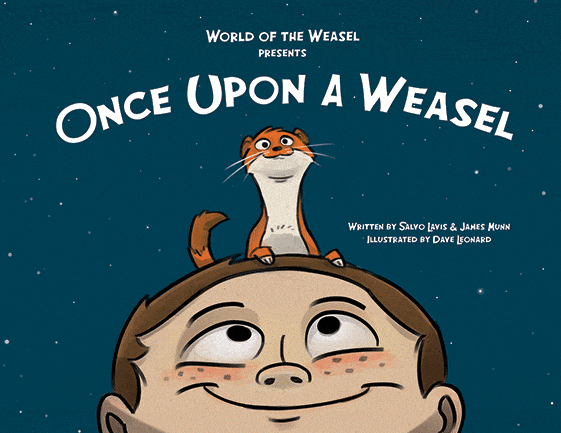 Get your copy of Once Upon a Weasel!
Available in hardcover and e-book.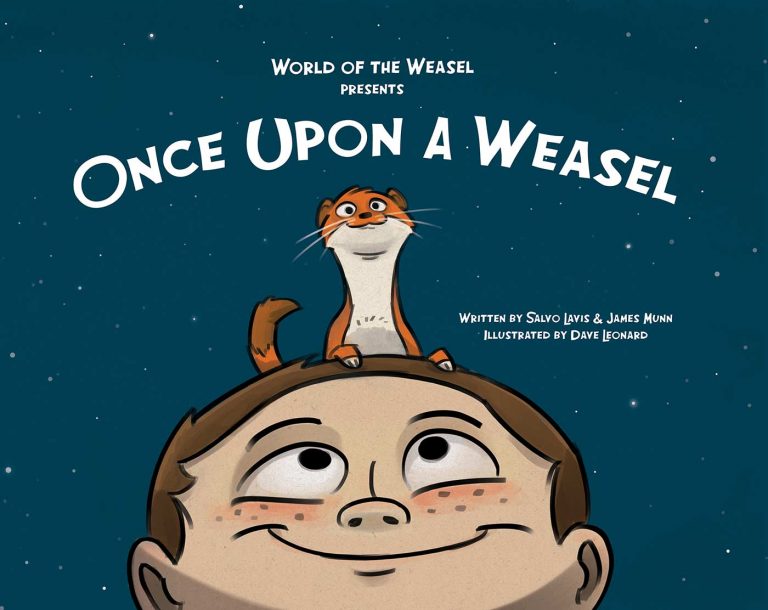 A boy's imagination runs wild when he adopts an unconventional pet that sparks his creativity and helps bring his space travel fantasies to life during a crazy field trip to the science museum.  (Learn More)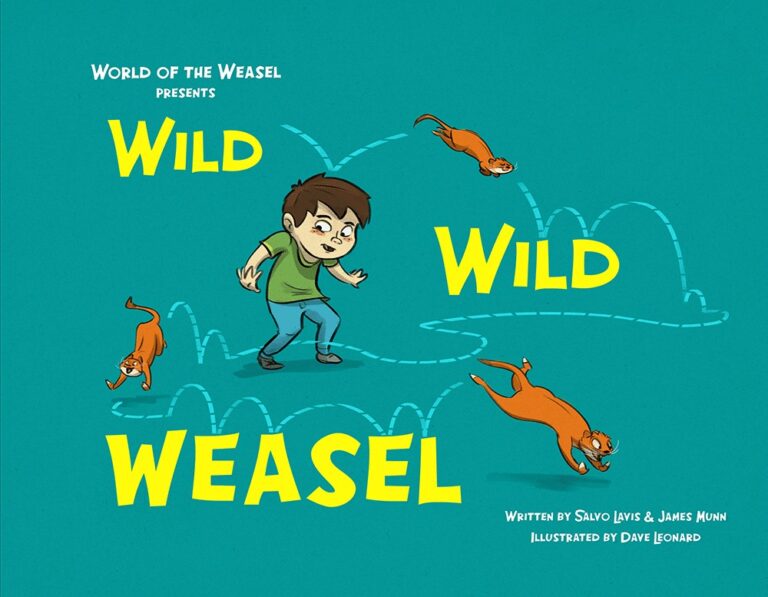 A boy decides to tame his unruly pet by taking him to obedience school, where he comes to appreciate the true nature of his wild, wild weasel—and himself.  (Learn More)